Citizen Hollywood: How the Collaboration Between LA and DC Revolutionized American Politics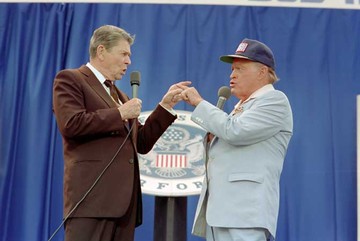 How did a reality TV star like Donald Trump become president? Hollywood has conquered Washington. Citizen Hollywood tells the history of the relationship between the entertainment industry and politics - a history of the triumph of image and story-telling over fact.

To most people, Hollywood activism consists of self-obsessed movie stars promoting their pet causes, whether it be legalising pot or banning fur. There's some truth in that stereotype, and in this book you'll find the close personal friends of Fidel Castro, the wannabe cowboys, and the ever ubiquitous Barbra Streisand. But
Citizen Hollywood
makes a far more serious case: that Hollywood's influence in Washington runs deeper and affects the country's government more than most of us ever imagined.
Celebrity activism exerts a subtle power over the American political process. And that pressure is nothing new. Through money, networking, and image making, the movie industry has shaped the way that politics works for nearly a century. It has helped to forge a culture that is obsessed with celebrity and spectacle. And in return, politicians have become part of the fabric of Hollywood society and catered to the wishes of their newfound friends and fundraisers.
Using original archival research and exclusive interviews with stars, directors, producers, and politicians from both parties,
Citizen Hollywood
shows that the only way to understand the image-obsessed, volatile politics of modern America is to understand the hidden history of Hollywood's influence on Washington. [Photo:
Reagan and Bob Hope, 1987, Ronald Reagan Library.]
You can find order it on Amazon
On
Barnes&Noble
On
IndieBound
On
Apple
And on
BAM
---
Making Sense of American Liberalism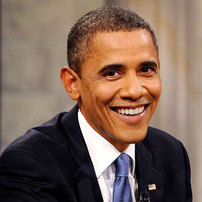 From Amazon: This collection of thoughtful and timely essays offers refreshing and intelligent new perspectives on postwar American liberalism. Sophisticated yet accessible,
Making Sense of American Liberalism
challenges popular myths about liberalism in the United States. The volume presents the Democratic Party and liberal reform efforts such as civil rights, feminism, labor, and environmentalism as a more united, more radical force than has been depicted in scholarship and the media emphasising the decline and disunity of the left.
Distinguished contributors assess the problems liberals have confronted in the twentieth century, examine their strategies for reform, and chart the successes and potential for future liberal reform. Contributors are Anthony J. Badger, Jonathan Bell, Lizabeth Cohen, Susan Hartmann, Ella Howard, Bruce Miroff, Nelson Lichtenstein, Doug Rossinow, Timothy Stanley, and Timothy Thurber."
You can purchase a copy here.
---
The Crusader: the Life and Times of Pat Buchanan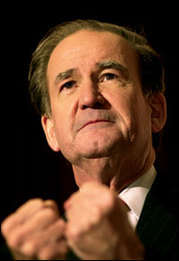 From Amazon: "
The Crusader
tells the fascinating life story of Pat Buchanan, the three-time presidential candidate, Nixon confidant, White House communications director during Iran-Contra, pundit, and bestselling author.
Buchanan is one of America's most controversial conservative rebels. After serving Nixon and Reagan, he led a revolt against the Republican establishment that was a forerunner for the Tea Party. In 1992 he tried to take away his party's nomination from the incumbent president, George H. W. Bush. Although he lost, Buchanan set the tone for political debate for the next two decades when he declared a "cultural war" against liberalism and a jihad on Republican moderates. Throughout the 1990s, his radical, rollicking presidential campaigns tore apart the GOP and articulated the hopes and fears of a new generation of Middle American conservatives.
This balanced, and often funny, biography explores the highs and lows of Buchanan's career, from his stunning victory in the 1996 New Hampshire primary to his humiliating "grudge match" against Donald Trump in the 2000 Reform Party contest.
At its heart is a man who embodies the contradictions of the conservative movement: a wealthy bookworm who branded himself as an everyman reactionary, a Republican insider who became a populist outsider, a patriarch whose campaigns were directed by his sister, a socially unacceptable ideologue who won the affection of liberals and conservatives alike—Rachel Maddow, Ralph Nader, Eugene McCarthy, Ron Paul, even Mel Gibson.
Timothy Stanley tells the intimate story of the man who defined the culture war for a generation of Americans with outrage and wit; the man who, when asked what he thought about gun control, replied, "I think it's important to have a steady aim.""
You can purchase a copy here.
---
Kennedy vs Carter: the 1980 Battle for the Democratic Party's Soul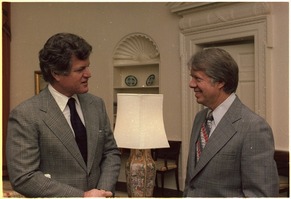 From Amazon: "
The late Edward Kennedy's liberal credentials were unimpeachable, and perhaps never as much on display as when he challenged incumbent Jimmy Carter for the presidency. Most accounts of modern U.S. politics view Ronald Reagan's landslide election in 1980 as a conservative realignment of the American public-and Kennedy's defeat in the Democratic primaries as the last hurrah of New Deal liberalism. Now an astute observer of the American scene reexamines those primary battles to contend that Kennedy's insurgent campaign was more popular than historians have presumed and was defeated only by historical accident and not by its perceived radicalism.
Timothy Stanley takes a new look at how Jimmy Carter alienated his own supporters, why Ted Kennedy ran against him, what the Kennedy campaign has to say about America in the 1970s, and whether or not the 1980 election really was a turning point in electoral history. He tells the story of a struggle for the soul for a party bitterly divided over how to respond to economic decline, cultural upheaval, and humiliation overseas. And in the telling, he offers both a comprehensive narrative of the primaries and a joint biography of the two men who struggled for their party's leadership.
Stanley's comprehensive research draws on more than a dozen archives as well as interviews with nearly thirty key historical players--including George McGovern, Walter Mondale, Gary Hart, and Mike Dukakis--and also makes creative use of polling data to recreate the ebb and flow of the election season. What emerges is not only the story of a campaign but also a revisionist history of a misunderstood decade-one most often defined by religious reawakening, chronic inflation, and the tax revolt that revived Republican fortunes. Yet Kennedy's crusade to rebuild the ailing New Deal coalition of ethnic minorities, blue-collar conservatives, and firebrand liberals was popular enough to suggest that Americans were neither liberal nor conservative but, instead, anxious, angry, and desperate for leadership from any direction.
Kennedy vs. Carter provides a unique analysis of how support shifted from Carter to Reagan right up to election day, with Reagan elected largely because he was not the unpopular incumbent. By showing how Kennedy was a far more popular politician than orthodox historiography has suggested, Stanley argues for a more nuanced understanding of what really determines political outcomes and a greater appreciation for the enduring popularity of American liberalism."
You can purchase a copy here.
---
Reviews


_ "Patrick Buchanan, an ardent voice of conservatism, Washington insider, columnist, and presidential candidate, deserves a good biography. This is it. Timothy Stanley, a young English scholar and himself a former candidate for Parliament, brings a fresh, outsider's eye to the remarkable career of Pat Buchanan."
--Donald T. Critchlow, Barry Goldwater Chair of American Institutions, Arizona State University

"Stanley's biography of Pat Buchanan combines meticulous research, including the fruits of multiple interviews, with highly accessible prose and judicious judgments. The author has managed to write a work in which his personal sympathies have in no way colored his scholarship. This may become the authoritative biography of a fascinating public figure, who served and advised American presidents and then spearheaded a populist revolt against our political establishment."
--Paul Gottfried, author of Conservatism in America

"The life story of Pat Buchanan offers a new and fascinating angle on the rise of the conservative Right. Stanley's eye for both the telling detail and the big story insures that The Crusader is not only fascinating biography. It is also very important history."
--Lizabeth Cohen, author of A Consumers' Republic: The Politics of Mass Consumption in Postwar America

_ "Patrick Buchanan's ideological militancy, political pugnacity, and biting humor enliven the pages of Timothy Stanley's colorful biography. The crusader's career encapsulates the odyssey of the Right from Richard Nixon to the Tea Party movement. Buchanan is a founding father of today's political polarization, but conservatives and liberals alike will enjoy Stanley's fast-paced, fair-minded narrative."
--Bruce Miroff, author of The Liberals' Moment: The McGovern Insurgency and the Identity Crisis of the Democratic Party."

For more than three decades, Pat Buchanan has lived a fascinating, aggressive life swimming in the crosscurrents of conservative revolt. He has articulated the cause, not as a sideline commentator but as a gladiator in the arena. He has been often written off, but as a writer, moralist, candidate, and talking head Buchanan keeps bouncing back. In The Crusader, Tim Stanley has written a compelling, important history of this durable man and his colorful times."--Adam Clymer, author of Edward M. Kennedy: A Biography