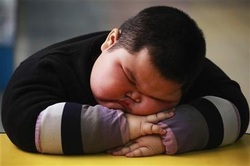 I'm finally leaving America. My visa has expired and they're kicking me out. I've spent my last few days in Washington DC, drunk as a skunk. I was collected from the airport by The Contractor (my mysterious friend who supplies various military regimes with "things they need"), driven to the Capital Grill and pumped full of T-bone and red wine. We had a furious but friendly debate about whether or not slavery is immoral (I think it is). All of this was a welcome switch from Los Angeles, where I lived on a diet of liberalism, lentils, and a once-in-a-blue-moon Mojito. I've always found Washington to be a fun place. The average worker ant is boring and aggressive (all those Republican boys in their blazers and cargo pants pushing they way through the Metro), but the old lags who hang around the National Press Club and the bar at the Bombay are fantastic.
In late July, however, Washington is physically unbearable. In past times, the city emptied at June and everyone went home for fourth months to cool their hands against buckets of ice. Nowadays they have to stay and endure this horrible wet heat. Los Angeles was scorching but dry, so the skin had room to breathe. Washington is humid and sticky, like eating a curry in the bath. People are dying of this weather. It accords with the apocalyptic mood that has descended over the capital. I've been away three months and it feels like three decades of revolution. The Murdoch Empire is on its knees, Amy Winehouse is dead, some lunatic killed scores of people in Norway, Michele Bachmann declared for the presidency, and San Francisco tried to ban goldfish. America's budget default creeps closer. All we need now is a whore on a ten-headed dragon to ride into town and we know we're finished (and that's probably already happened on this season's True Blood).
Yet I leave America feeling strangely optimistic. If they count their blessings carefully enough, America and the world should feel happier than they do. Consider the following.
1. The American economy is still fundamentally strong. Growth and profits are back up, although they haven't been shared in jobs increases. This shouldn't really surprise us. Like the production shock of the early 1980s, a lot of the recent recovery has been about resizing and stripping bad assets. No one actually wants the banks to return to their profligate ways, so it's inevitable that capital is a little tighter than it once was. But that's not a problem so long as we continue to innovate. I know that all TED seems to showcase right now is "Al Gore's Electronic Flower Pots", but the beauty of the free enterprise system is its ability to not only dig itself out of a hole but also invent a cybernetic shovel with which to do it. Something's around the corner and I suspect it's the energy market.
2. China's getting fatter. Almost mystical powers of economic productivity are projected onto China. But as she gets richer, she also develops many of the same social problems that the West has – smoothing down the competitive edge between our two markets. It's estimated that somewhere in the region of 25 percent of the Middle Kingdom's subjects are now porkers. Not only does that have a deleterious effect on the quality of their labor force, but it demonstrates that those hard-working devils are turning into lazy-ass consumers too. Ergo, MacDonalds now has now committed itself to opening a new store everyday within the next four years. That's to compete with the Colonel's tally of 3,200 stores across the country. The cost will be measured in increased demands for health and social services, forcing China to replicate the welfare states that are now bankrupting the West. In 50 years time, the Chinese will owe us money.
3. In a revolution, no one's safe. In the past, disorder tended to create new orders that would last a little while longer than the last. Nowadays, chaos follows chaos in quick succession. No sooner had the expenses scandal crippled Gordon Brown and helped elect David Cameron, the Murdoch scandal had knee-capped Cameron and possibly opened the door to Ed Miliband. Likewise, the Tea Party revolution is being eaten alive by its own radicalism at the moment – destroying the credibility of the congressional Republican leadership and catapulting the country towards bankruptcy. That might not seem like a reason to be happy, but it is nice to know that Western democracy is proving more sensitive to public tastes than it once did. In the past few months, the people are destroyed two venerable parties – the Canadian Liberals and Fianna Fail of Ireland. It's likely that they will strike the deathblow of Gaullism in the next French presidential elections. All have been eclipsed by radical parties on the left and right (Irish Labor, Canadian New Democrats, French National Front). The center will not hold. For those of us driven by ideas, it's an exciting time to be alive. We have finally emerged from the centrist abyss of the 1990s; ideology is back.
I return to a UK in turmoil. What is unusual is that there is no obvious winner from all the political disaster. Labour theoretically leads the Conservatives, but Ed Miliband is widely seen as a bad leader. The Liberal Democrats have extinguished themselves as a party. There is some hope in the bizarre collection of libertarians, disgruntled socialists, Sedevanticists, and golfing fanatics who make up the United Kingdom Independence Party, but they are hamstrung by the First Past the Post voting system that makes it tough for minority parties to break through.
In contrast, the American party system seems fairly stable and alive. What Britain did in the last ten years – consciously and systematically – was kill off all internal party opposition. That's strangled new ideas and left large swathes of the country without representation. There are no young voices in Britain that are definitively liberal or conservative, whereas the Americans have charismatic lobbies working on both sides. It may seem odd to see the deficit crisis as anything but a crisis, but it does highlight the fact that the US still trades in ideas and philosophies of government. I regret having to leave that debate for the rather more tepid one in Britain, which, despite all its anxieties, still obsesses about emptying the bins and cleaning up dogs' mess.